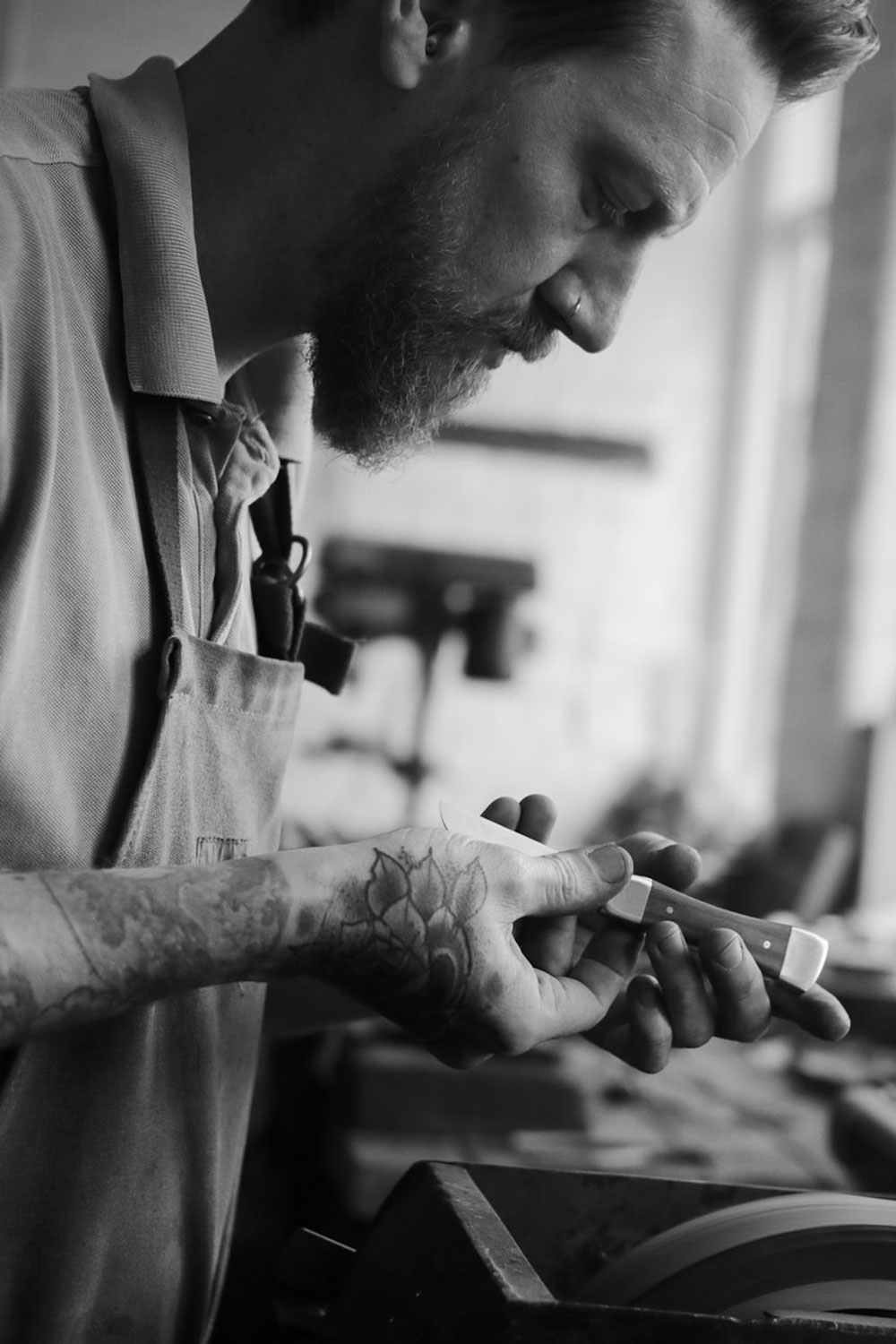 Making
traditional
Sheffield knives
in the 21st century
A modern day 'Little Mester', working out of a workshop in Portland Works – Sheffield's first purpose built cutlery factory dating back to 1879.
Using traditional techniques and as many locally sourced materials as possible, each knife is hand crafted from start to finish by one craftsman.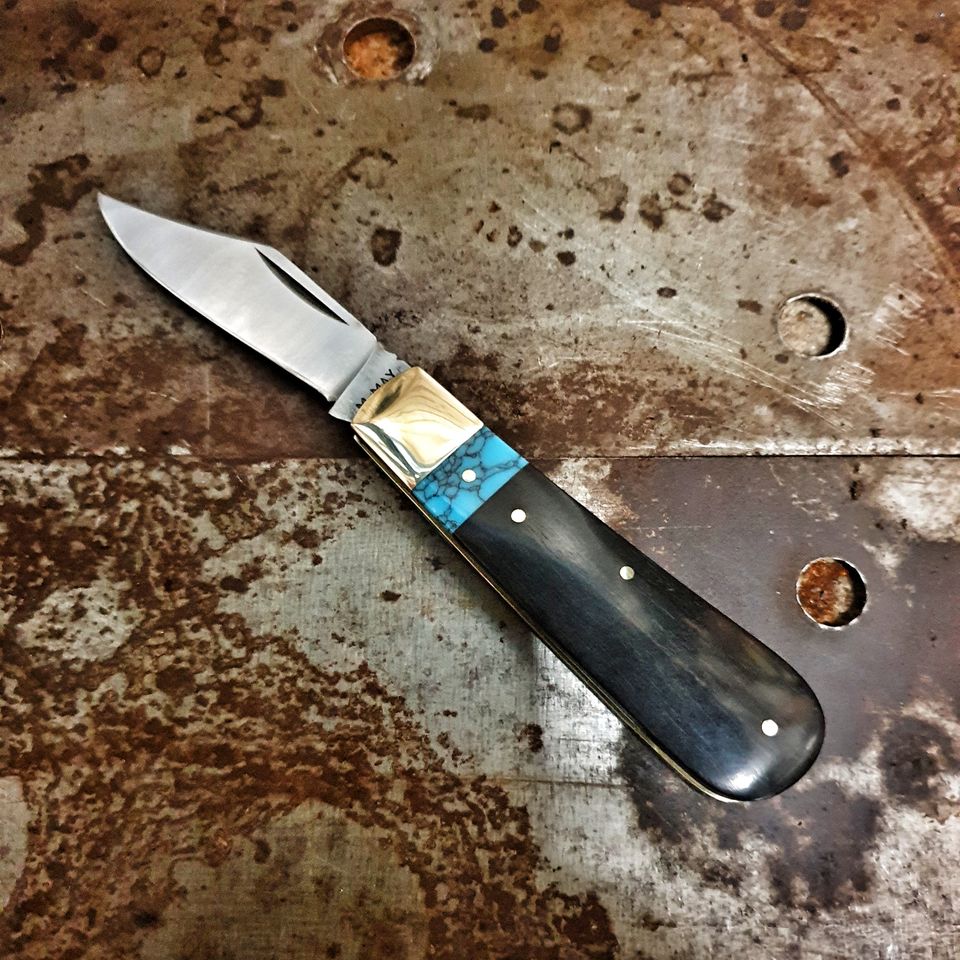 Create your perfect pocket knife by choosing from a selection of handle materials, blade shapes, steels, and even decorative filework. With all the possible combinations we can make a knife tailored to your needs.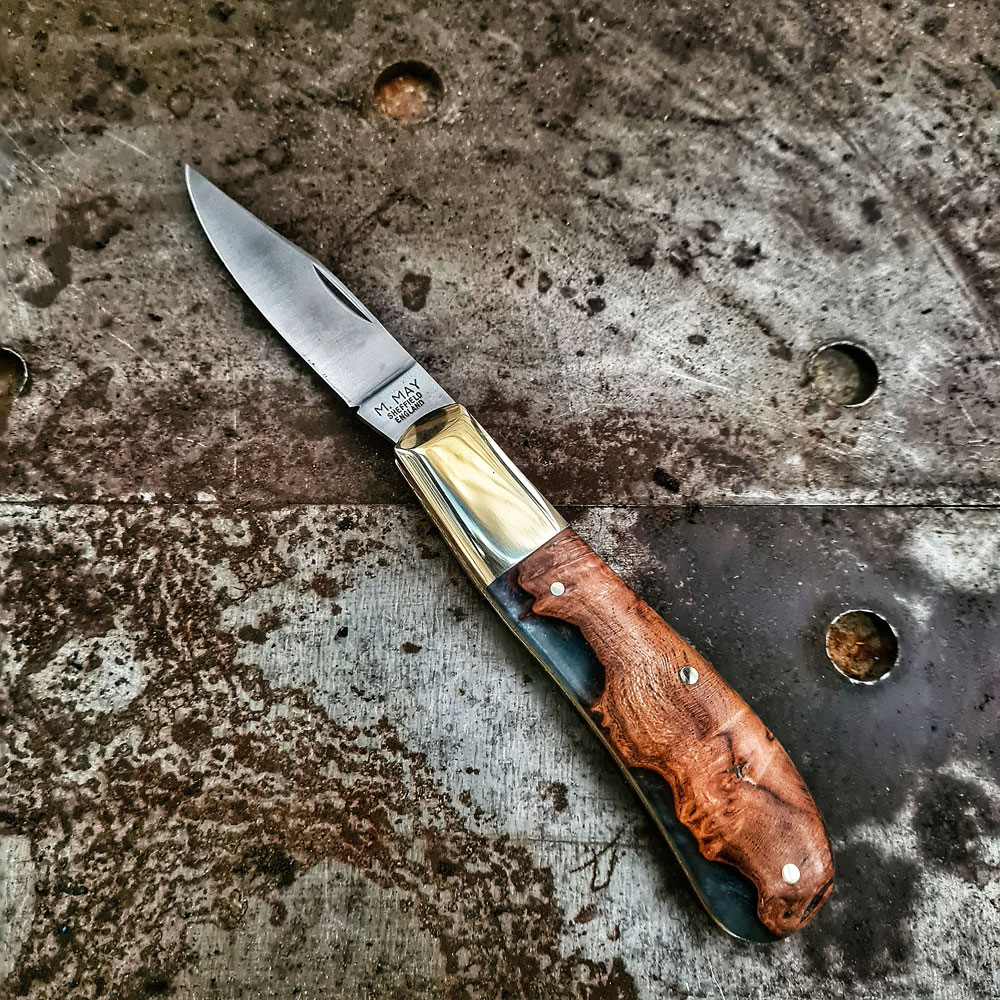 Here you will find knives that are available to buy right now. These will include limited edition runs and special one-off creations.
If you want to know what we're working on today, take a look below at our Instagram feed.
Here you'll find customs orders, new items heading for the Available Now section of the site and other unique knives that we produce for our regular customers. If you see anything you like, get in touch as we can always discuss making something for you.