I never knew
I wanted to be a
knife maker.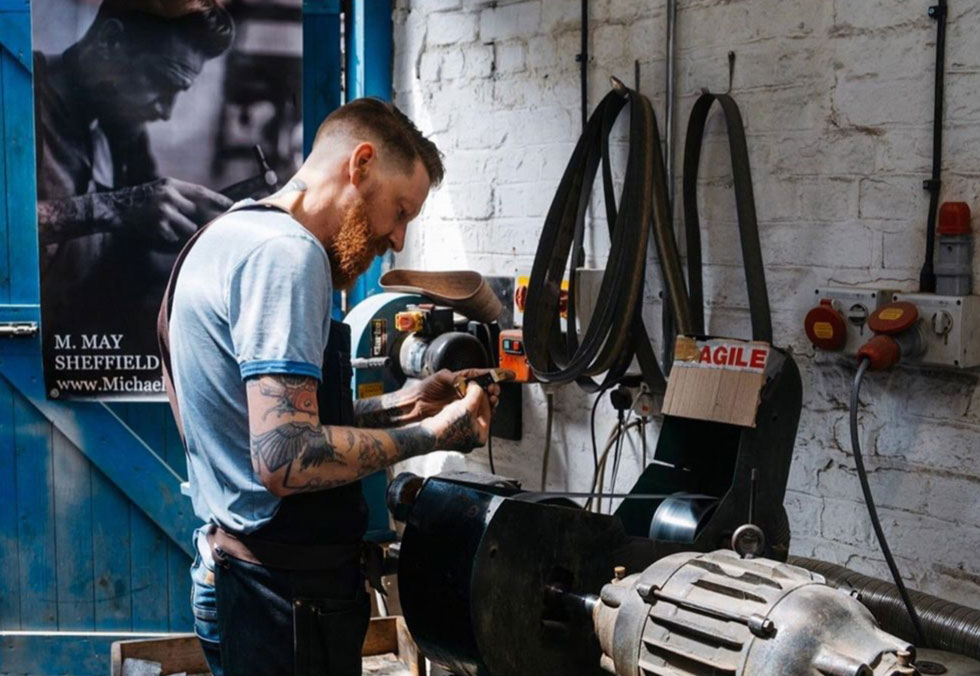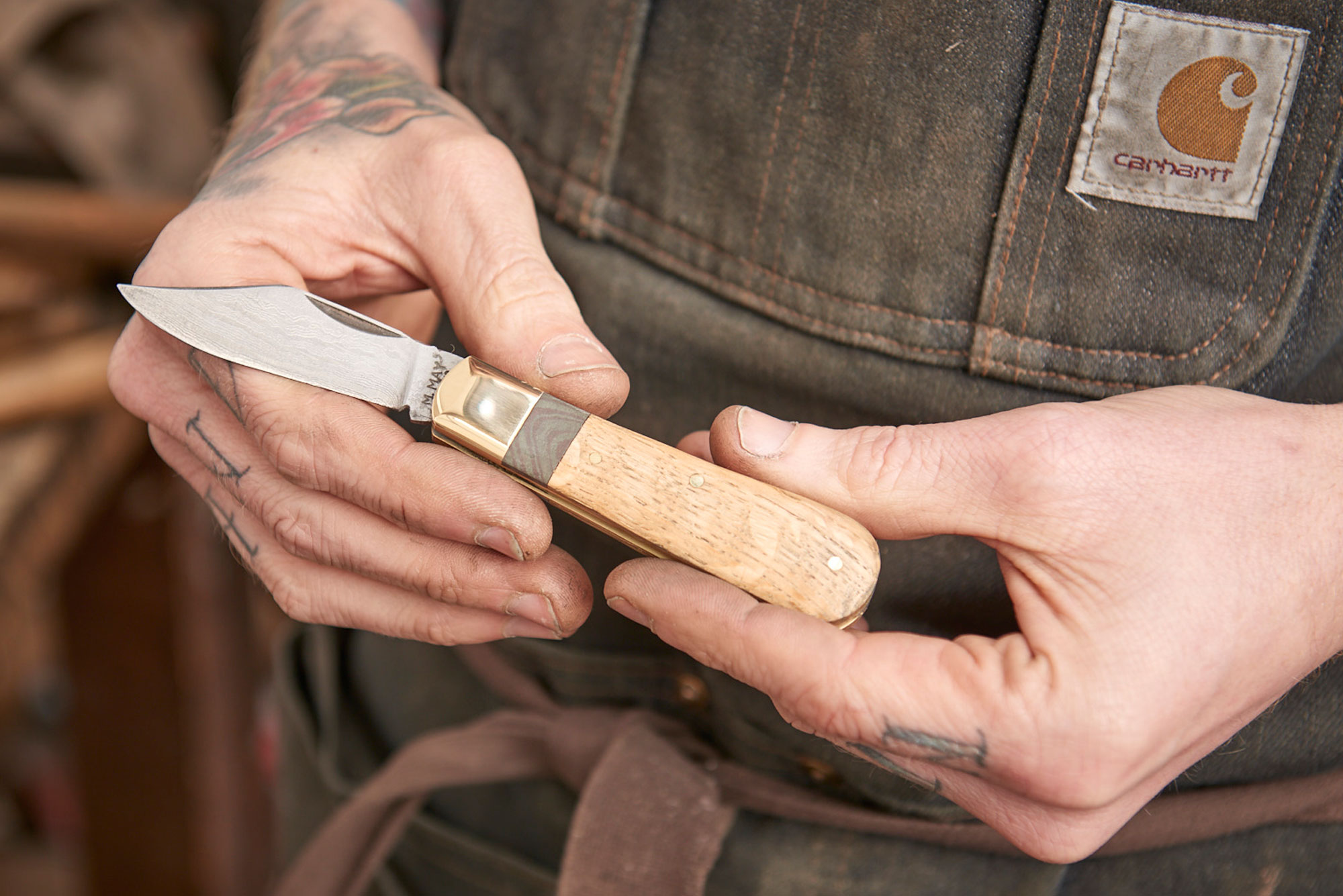 After leaving music college I was looking for work. Following other family members into the Sheffield cutlery trade, I got a job in a cutlery factory. After various roles I found myself in the pen and pocket workshop, where I stayed for three years before leaving to study history at university.
Two degrees later I was back making knives. Under Keith Moorby, I learned how to craft knives to the highest standard and I realised that this was what I wanted to do for the rest of my life. Over the years, more and more people would ask me to make a knife for them, impressed by the high level of craftsmanship. I decided to work for myself. 
I found a workshop at the renowned Portland Works, where over 100 years ago Harry Brearley developed stainless steel for cutlery use. Soon after finding my workshop an opportunity came my way. Expert cutler Trevor Ablett was retiring and selling off equipment. I snapped it up. Sadly, Trevor died not long after and Sheffield lost one of its characters but he left me a legacy.
Today I still use patterns that Trevor produced along with traditional Sheffield patterns that the city is famous for. Each knife I make is crafted to the highest standard from carefully chosen materials. They can be made, quite literally, with my blood, sweat, and tears! Since learning my craft, I feel a responsibility to maintain the skills and artistry that made Sheffield famous.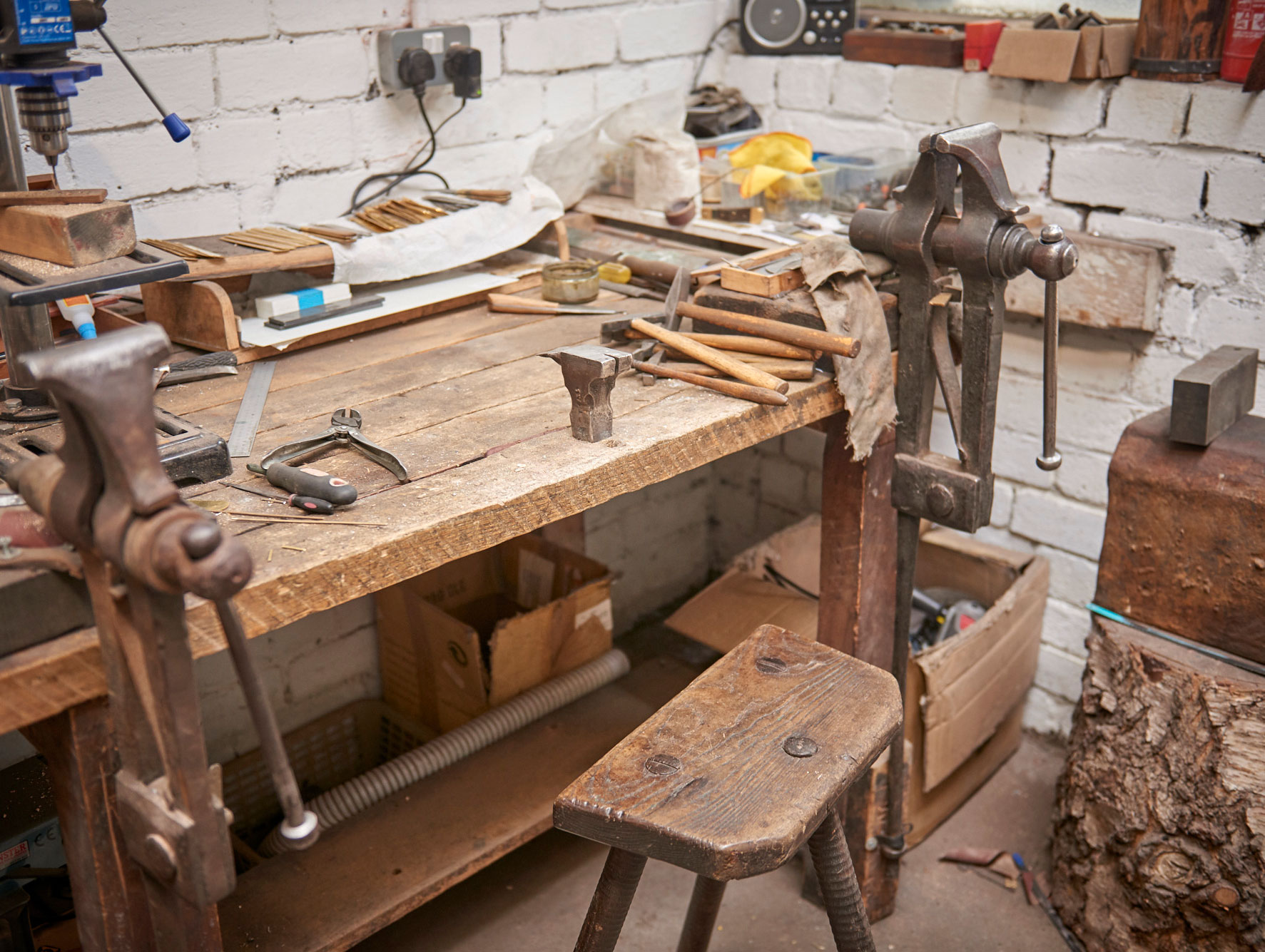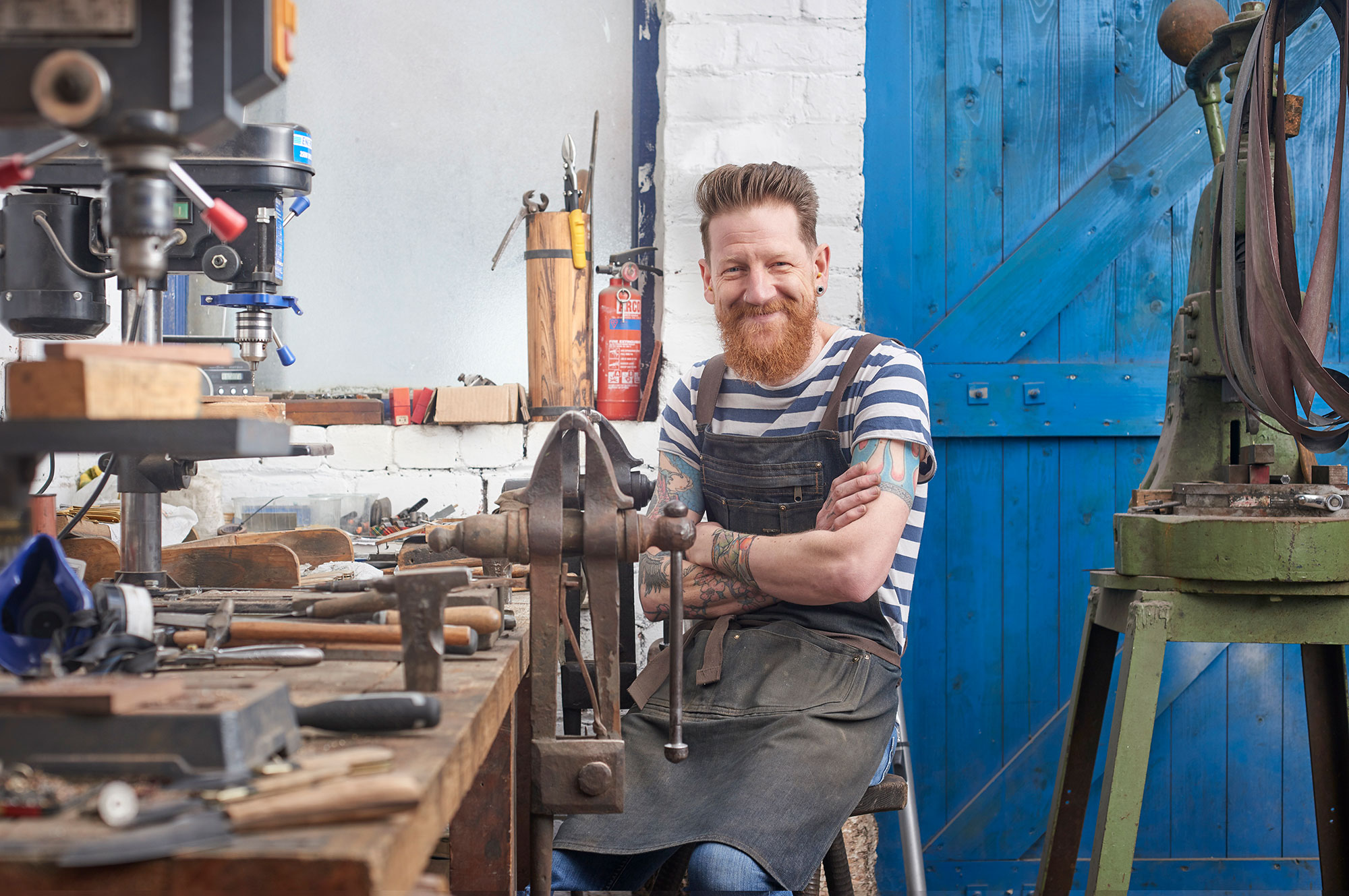 I am a knife maker.
I couldn't imagine doing anything else.